DELL INSPIRON 15 5000 5570 REVIEW !!!
Credit:- https://flic.kr/p/kkLEnn
Do you know that you don't need to confuse yourself before purchasing a laptop if you want to maintain a balance between the price of your laptop and its performance and even if your choice is of Dell ? The company has launched Inspiron 15 5000 5570 and all you need to do is first go through about it's features and decide your purchase accordingly.
Dell Inspiron 15 5000 stands at 2nd position in our review list . Dell has permitted customers to purchase a laptop by maintaining a balance between it's price and it's performance . Let's have look at it's specifications below :
PRICE




Cost of Dell Inspiron 15 5000 5570 is ₹ 52,990.






DESIGN
Dell Inspiron 15 5000 5570 is processed by 8th generation Core i5 8250U , starting clock speed is 1.6 GHz and advances up to 3.4 GHz , a fast and a clinical touch to your application works . Dimensionally , it measures 38 * 25.8 * 2.27 cm and weighs around 2.2 kg , will not be so heavier to carry somewhere .
Engineered with 2 GB AMD Radeon 530 graphics card , Dell surely makes you believe about their laptop's dedication towards gaming . Working efficiency and response is admirable as GDDR5 technology is present to strengthen the backbone of a card . And most importantly , GDDR5 comes at a decent price which results a decent total cost of a laptop . Windows 10 is already pre-installed in the device , a choice of several .
DISPLAY
15.6 inch display screen would be there in your device with a resolution of 1920 * 1080 pixel . Full HD LED Backlit Anti-Glare Display screen guarantees a fine display with no sorts of blur. No flaws and can be run smoothly . And if you are in a mood for an intensive game , then no doubt , an amazing game-play could be experienced and credit goes to it's AMD Radeon Graphics Card and its hardware part which we will discuss in the latter part .
STORAGE
Keeping an eye on the price of the laptop , Dell Inspiron 15 5000 5570 provides an ample space in the laptop it can give . Though SSD won't be there in this model in order to keep it's price an affordable one , but it's 2 TB HDD capacity is also not an ignorable one . Lots of applications can be addressed at 2 TB HDD . But if you want SSD to be a part of your device , then an extra handful of money would be required to purchase your laptop . But , mark it , 2 TB HDD will be your good friend .
And now , we are heading towards it's RAM part . Knowing about RAM before purchasing a laptop is as important as a teaspoon of salt while cooking food . Inspiron 15 5000 5570 packs a 8 GB RAM along with DDR4 RAM technology , no doubt why it has become a part of our review list . RAM stands as a core of our device and a good RAM with a good space results into a good device and make sure that 8 GB RAM is no less than that .
AUDIO
Listening to your favourite song in your laptop with a nice cup of tea doesn't lag behind to give a fine start to your day and it succeeds more , even if the audio quality plays well . And somehow Dell has stood at it's level best , whatever it can do within the price given on it's price tag .
Manufactured with Stereo speakers along with MaxxAudio Pro applications , Inspiron 15 5000 5570 delivers clear sound with no serious distortions . Besides , dual digital microphone array exists which helps to clear all types of distortions it can . It was my practical experience about it's audio capabilities with one of my friend's laptop when he used to play some of my favourite songs and i used to relish upon it's sound's clarity . Pretty good !! Definitely going to occupy every corners of your room and sometimes may extend to some other parts of your home .
PORTS
Port facilities are equally present in the device to support your different sorts of connectivity . Numerous slots are embedded in this model such as :-
1. RJ45
2. USB Ports -> 1 USB 2.0 , 2 USB 3.1 , 1 USB 3.1 Type C
3. 1 HDMI Port
4. 3 cards in 1 slot .
BATTERY
Battery performance contributes to the overall performance of the laptop . Dell Inspiron's battery takes almost 2 hours for full charge , along with a 65 W AC adapter ,
considered as an average one and permits users to use the device for almost 3-3.5 hours continuously . But would not be so much efficient if your work on your device is continuous even more than 3 – 3.5 hours and you need to plug your device . A bit interrupting it would be .
Hope this article provides you all the necessary information regarding Dell Inspiron 15 5000 5570 . Thank you so much for reading this article . And we expect your opinions to be penned down in the comment section regarding the above blog .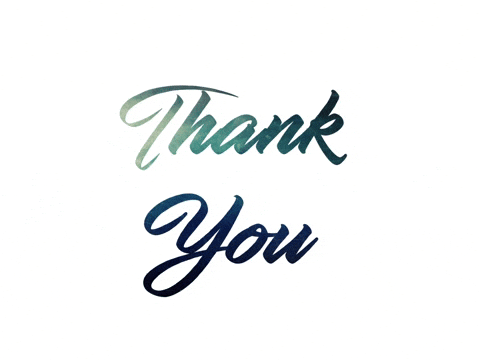 Join us in our FACEBOOK page , INSTAGRAM page, YOU TUBE channel, LINKEDIN and TWITTER account for more updates regarding new electronic gadgets hitting supermarket everyday. Subscribe to our YOU TUBE channel.