Credit:- https://flic.kr/p/SqKJtR
When you turn out the merits of ROG Strix SCAR today , tomorrow it would be a choice of yours . A well-defined new edition of Asus , ROG Strix SCAR would make the laptop activities super-smooth especially ,your gameplay would be much more polished and swift . A promising gaming laptop , Strix SCAR stands out with the latest 8th Generation Intel Core i7-8750 six-core processors , and NVIDIA GeForce GTX 10-Series graphics . But we need to disclose more facts about this living gaming legend . So let me give you details about it .
PEFORMANCE
Workforce of Asus has performed well itself to produce a laptop having a top-notch performance . NVIDIA GeForce GTX 10-Series has been embodied into this model which has brought a new whole complexion in the laptop by improving gaming and VR experiences . 2048 CUDA cores have been placed for faster download , efficient way of sharing memory etc. Moreover , GeForce GTX 10-Series has provided a soft corner for Microsoft DirectX 12 which provide good graphics and visual effects .
STORAGE
You cannot put a label of fault on your laptop when Asus Strix SCAR is in your hands . When it comes to storage part , Asus delivers a superb performance in storing . Let it be 2666 MHz speed or 32 GB of DDR4 dual channel RAM , all these up-gradings have made a new reach for the gaming world .
Equipped with a 512 GB M.2 NVMe PCle 3.0*4 SSD , Strix SCAR provides a rapid access of data . Previously , SSDs cause a hike in the price of the laptop but , now it wouldn't be because of the arrival of SSHD ( Solid State Hybrid Drive ) . SSDs are meant to be fast in response but have low capacity . And , HDD are recognisable for having high capacity but do not have fast response like SSD .
Fig :- Seagate SSHD
But the third one , i.e. , SSHD are the most inviting and affordable one because of its good speed , acceptable price and large capacity to store .
DISPLAY
Endowed with accurate vibrancy , ROG Strix SCAR will let you drop a tear of joy when you do a gameplay on it . When your display screen provides you a refresh rate of 144 Hz and a response time of 3ms , your every gaming actions would going to be crisp and delightful . An IPS-level display screen provides you a much detailed description of the ongoing screen activities . No noticeable hang backs , or any sort of blurs and all , Strix SCAR will surely give a nice touch to your day . In addition to it , G-Sync technology offers no screen tearing . And last but not the least , virtual reality graphics has brought a new level to the virtual world .
KEYBOARD
Along with display , keyboard also acts as a voice of gaming . What a layout of this keyboard !!! The dancing lights on this keyboard would make your day when you are on with your gameplay . You can look at its keyboard and can justify why i have mentioned it as a voice of gaming . Let's know about it .
Entire keyboard system has been overwhelmed with Hyper-strike technology . In Hyper-Strike technology , you will get 4 hot keys addressed above the keyboard and spaced out in a proper manner for a better understanding between hot keys and your gaming fingers to avoid any accidental presses over other keys . Besides , Strix SCAR has been privileged with over-stroke technology , in which , you will get more number of keys to be pressed at the same time , brings agility in it's control and enhances the overall performance .
The more interesting fact about this keyboard that it has been made born with Aura Sync technology .
This technology lets you colorify the keys of your keyboard even individually along with the mouse, headsets and other laptop stuffs . And this coloration of the keys comes into effect by setting it from Aura control panel . Now the question is whether you can choose your favourite colour yourself or need to use those which are present in the laptop . The answer is the former one . You will get a spectrum full of different colours from where your favourite colour can be applied and play it over your keyboard in 7 different lightning modes .
AUDIO
Sound itself speaks quality when you are listening to music or watching movies or busy in gaming zone . Sound of ROG Strix SCAR is so much disciplined that even you set it's volume at a ground level , it sounds clear and real to you . That's what accuracy is ! A fantastic approach has been supplemented to it's audio system by applying Smart Amplifier Technology which verifies the sound that comes from the speaker and further does an alteration by enhancing it's bass and dynamic range and making it 200 % more intensive than the previous one .
COOLING
Your device would become a fool until and unless the inner system in your device gets a sufficient cool . But Strix SCAR won't make your system fool . Asus has built a nice cooling system in which you will get triple fan system . These fans will do an incessant check-up on your CPU , GPU , VRAM performance . There are ventilators present above the keyboard which lets the inflow of cold air from the outer world and expels the hot air from the rear part of the laptop. For a proper composure between the inlet and outlet of air , two fans have been advanced up-to 12V having more number of blades maintaining a considerable air pressure . Dust particles won't do a check-in to your device because anti-dust cooling system would be present there to check-out all those tiny musketeers . This helps the device to stay in power .
PORT FACILITIES
You would not need to deal with connection problems in Strix SCAR edition . Numerous ports have been planted into this device on the right and left hand side of the laptop . Let's know the name of the ports .
On the left hand side :-
1. Power
2. RJ-45 Jack
3. mDP 1.2
4. HDMI 2.0
5. 2 USB 3.1 ports
6. 3.5 mm audio jack
On the right hand side :-
1. Kensington Lock
2. USB 3.1 ( USB 2.0 )
3. USB 3.1 ( Type-C )
4. SD Card Reader
All these are about the ports of ROG Strix SCAR of Asus .
Hope this article gives you all the necessary details about Redmi Note 8 . Don't forget to comment below about your opinions regarding this blog . Thank you for reading this article .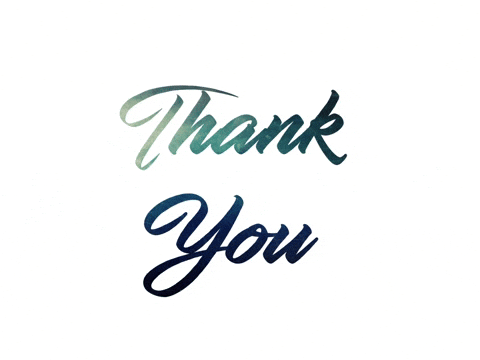 Join us in our FACEBOOK page ,INSTAGRAM page, YOU TUBE channel, LINKEDIN and TWITTER account for more updates regarding new electronic gadgets hitting supermarket everyday. Subscribe to our YOU TUBE channel.